Moving to Nevada is something that many dream of. It's the best place you can think of if you like hot summer where you can enjoy the sun pretty much across the year. No matter if you live in a warm place or you are just sick and tired of shoveling snow off your driveway, you will love Nevada! It's enough that you visit Nevada only one time and you will hire some of the best movers Las Vegas offers! This way, you will have nothing to worry about, and your relocation will be amazing! Here is how to deal with moving in the summer to Nevada!
How should you deal with moving in the summer?
One thing you can be sure about is that moving in the summer is not easy or especially fun, and Nevada is one of the hottest states, so you are in for some hard time. But, if you know how to keep safe, you will be moved without any problems. There are 300+ sunny days in Nevada, so you will have a great life here. It truly is amazing, and you can enjoy sunbathing and your swimming pool across the year. So, just ask yourself- are there any reliable movers near me, and you will be here in no time. All that matters for a great relocation are determination and a great moving company! We are here for you!
Here is what you need to do to have a great summer relocation:
Make sure you get up as early as possible and book the movers for the early hours
Get enough sleep
Dress for the occasion
Protect against the sun
Don't forget to take care of your heat-sensitive items
Stay hydrated and make sure you can keep yourself cool
Take care of your movers
Transfer the utilities in time!
Inform on heatstroke and what you can do!
If you make sure you do this right, you will ace this moving in the summer part! Your residential relocation will be done in no time. And the summer heat won't bother you if you do this the right way.
Get up early and get moved early as well
In a place like Nevada, you know that it's really hot even in the morning. But, the sooner you get up, the more time you have to relocate without boiling your brains. Hire your moving services early in the morning as well and you will be just fine!
Sleep well
One of the most important things about moving in the summer is getting enough sleep, so you won't be tired. You can do much more work this way.
Dress the right way
Don't overdress for your relocation. There is no way that you will feel even remotely comfortable if you overdress, so choose shorts and a shirt, or a dress and you will make it! But make sure that there is no fabric hanging around so you don't get hurt during the move.
Use sun protection
Using the protective lotions with SP factor as high as possible. Use protective glasses and heats, and anything else that can help you protect yourself from the heat. You will be just fine this way.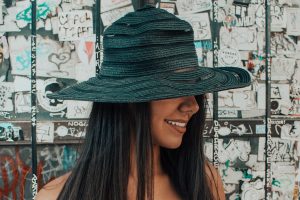 Protect the heat-sensitive items
Moving in the summer to Nevada can be tricky since there are many items around us that are sun sensitive. Things like CDs, perishable food, makeup, lotions, and candles, can get damaged if you leave them in the sun for a long period of time. Avoid that and you will be fine. You can use mini-fridge or air conditioning in your car and move heat-sensitive items by yourself.
Hydrate!
One thing you just have to take care of is your body. Drink plenty of water and stay out of the sun. You will be fine this way. Make sure you get the right kinds of food so you can have enough energy for the day. Stay out of the direct sun at all times.
Movers are there for you, so take care of them
Your movers are there to help you move and that is why you should make sure they are safe from the heat too. Offer them food, drinks, and anything else you think would make their work easier. They will appreciate it and pay you back by taking care of your belongings.
Utilities are the key
There is one thing you want to have available as soon as you get to your new home in Nevada. And that is- air conditioning. You have to be absolutely sure that you have electricity in your new home before you get there.
Learn everything you need to know about the heatstroke
No matter how careful you are, you might get yourself in a situation where you or someone around you suffers from the heatstroke. You have to be able to react quickly so everything ends up okay. So go online, see what are the heatstroke symptoms and what you must do if someone gets it. It's the only way for everyone to be safe.
Having a moving in the summer to Nevada can be quite difficult, but if you prepare, you will do great and your belongings will be relocated without any damage. Don't worry, your relocation will be much easier if you find the right moving company and learn all the facts about the heatstroke, so everyone stays ok at the end of the move. And if there are heat sensitive items, you should make sure that they are isolated and you can move them by yourself so they can stay in the best possible shape.