It's one thing dealing with the usual issues that come with moving, but quite another to do it all while it's raining. Moving in bad weather can be extra challenging and quite frustrating. As if moving house wasn't complicated enough on a sunny day. Of course, rain isn't the only kind of bad weather that complicates things on moving day. Snow and extreme heat can also be problematic. So, if your upcoming moving day doesn't look promising in the weather department, here are some tips for coping with bad weather.
Protect Your Belongings
The worst thing that can happen when relocating in bad weather is your belongings getting destroyed. If it's raining or snowing, you need to be extra careful when moving your things. Whether you're moving on your own or hiring LV movers, you should make sure your items are protected.
If you're moving house in the rain, you should take some extra time to wrap your things. That is an essential step if you want everything to stay dry and damage-free. Use a bubble pack and tape to make sure your belongings are safe. When it comes to big furniture items like couches, you should cover them with a blanket or some sort of waterproof canvas.
Put garbage bags to use. You can place clothes or books into bags before putting them in boxes. Another good thing about bags is that they are reusable. You can even use them to protect things like pillows or bedding.
Something to consider is using plastic bins instead of cardboard boxes. If you're relocating when it's raining, cardboard isn't your friend. Not only are plastic bins sturdier, but they will also keep your things dry and secure. Unlike plastic ones, cardboard boxes are likely to get ruined by the rain.
Hire Professional Packers When Moving In Bad Weather
Packing on your own is the more budget-friendly option, of course. However, there's nothing wrong with splurging on hiring the pros to help you. If you're relocating when the weather is bad, professionals are probably better at preventing damage. So, not only can you rely on long distance moving companies Las Vegas, but you can also count on professional packers. Don't be afraid to hire help if that's what will keep your things safe.
What To Wear When Moving In Bad Weather
Moving to Las Vegas in bad weather doesn't have to be unpleasant. Wearing the right clothes can be helpful even though your outfit might not seem that important. If you have to move in bad weather conditions, you want to make sure that your clothes aren't causing even more problems. It's important to be comfortable and to be able to move around freely.
Moving in Cold Weather or Rain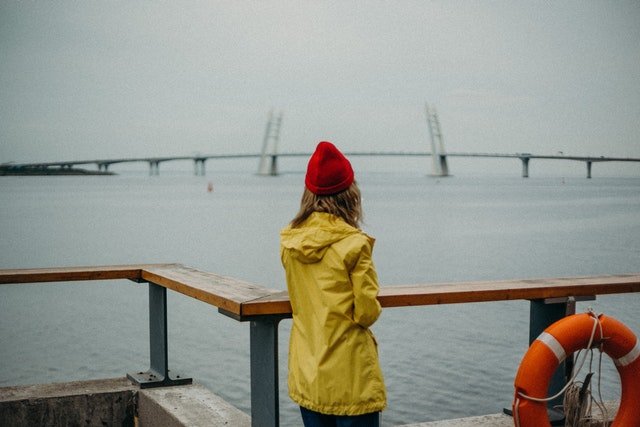 When it's cold or raining outside, most of us just want to stay inside and spend the day in bed. However, most of the time, that is not possible. When you have to move in this kind of weather, you should do yourself a favor and wear appropriate clothes.
You need to make sure to wear comfortable shoes because you'll be standing or walking for the better part of the day. But your shoes don't only need to be comfortable. They should also be waterproof. The last thing you need is your feet getting wet.
Choose a pair of long pants or jeans that are comfortable. Restricting, skinny jeans probably aren't the best option, looser pants are a better choice.
When you're moving in bad weather, you should wear a raincoat or some sort of jacket with a hood. Bringing an umbrella isn't exactly convenient when you're carrying boxes.
Wear layers to make sure you're never too cold or too warm. It's best to be able to add or remove layers depending on the temperature.
Moving in the Heat
Whether or not you like the heat, the best way to get through a warm moving day is to wear the right type of clothes.
Wear natural materials if you're moving in extreme heat. For example, linen is the coolest summer material. So, stick to linen or cotton and avoid fabrics like polyester.
Opt for loose-fitting clothes that won't stick to you and make you feel even hotter.
Go for shorts instead of jeans. You should also stay away from skirts as they aren't the best choice for a day like this.
Take Pictures and Unpack Quickly
Taking photos of your boxes might sound silly, but there's a good reason for it. A bad weather move is riskier than a regular one, so it's a good idea to take photos of all the boxes. That way, you'll have photographic proof of what they looked like before the move. In case they get damaged, you'll be able to prove it to your insurance company. If you're moving to Nevada, chances of rainy weather are low, but you never know. Be ready for everything.
Once you're in your new home, what you want most is to take a break and relax. Unfortunately, there are a few things you should do first. Because you moved during bad weather and your belongings are wrapped, you should unpack as soon as possible. Unwrap things so that they can "breathe" if you want to prevent mildew. If any of the boxes got wet, take everything out of them and dry your belongings.
Coping With a Bad Weather Move
Moving in bad weather is slightly more challenging, but it's not impossible to handle. You just need to make sure you're extra careful when packing and choosing an outfit. Don't worry too much. Your relocation can still be successful even if it's raining.