Moving is a stressful and complicated process with a lot of aspects to consider, one of which being the hiring of a professional moving company. To know that you are in good hands, you want to hire reliable movers. Unfortunately, some companies scam their clients or make them spend more money than they initially agreed to. So, one of the hardest questions to answer is: "How do I find reliable movers near me?" Follow the guide below to learn how to avoid scams and find reliable movers.
Ask a Friend
The first step to hiring a reliable moving company is getting recommendations. These recommendations can come from friends or neighbors who have dealt with moving companies in the past, real estate agents, or yellow pages. A local company is the best option for multiple reasons. They have estimate agents who will come to your home and give you a proper quote. In-person estimates will give you an accurate and realistic assessment of the cost, rather than a generic one provided over the internet.
Do Your Research
Once you have found several companies to look into, make sure to check out their websites. They will likely have reviews from other clients. These can help you discern whether they are reputable or not. Furthermore, many sites such as Yelp and the Better Business Bureau have objective reviews of other businesses. Here you can find both positive and negative reviews, and see both sides. Some moving companies operate under different names to avoid lawsuits. These are the ones you should avoid.
Reliable Movers Near You can Send On-Site Estimators
Another way to know whether a company is reliable is the way the moving estimate is conducted. If the estimator doesn't take his or her time to go through your house, they might not be a good option. A good estimator will take their time and ask you many questions. Make sure you know which items you are going to take with you before the estimate. The estimate may depend on the distance and the weight of the move. Discuss with your relocation representative the exact terms of the cost.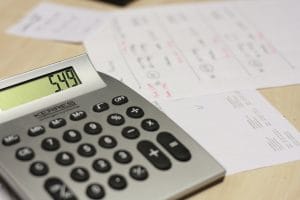 Do Not Make Large Deposits
When looking for movers near you, it can be hard to separate the trustworthy ones from those who aren't. A red flag for a moving company may be that they ask for a large deposit. Reputable companies will not require you to pay a large deposit or cover any costs upfront. On the other hand, a fraudulent company might take your money without doing the work. When you pay before the move, you give them a chance to scam you. Furthermore, never use cash when paying for moving services. Using a credit card will provide you with the option to cancel the payment if the job is not done.
Make Sure to Compare Estimates
Ask more than one company to give you an estimate. The more estimators that come to your house, the better the picture you will have. You will also likely notice which seem realistic. If an estimate seems low and too good to be true, it probably is.
On the other hand, big companies with high prices don't necessarily guarantee the best service. Compare the ways in which the estimates were conducted. Did they check every closet and room? Did they ask you questions about possible additional costs? Finally, remember that an estimate is just that – an estimation of the price. The actual move is likely to cost more that what you initially thought.
The Notion of Self-Packing
With all the stress of moving, you will want to do as much as you can to reduce it. This can be done by paying the moving company for packing services. However, this will cost you a lot more than doing it yourself. While the company doesn't take responsibility for damage if you pack yourself, you will save money on extra costs such as boxes and other materials. Another option is hiring professional packers. Complete your background check on them, just as you would for a moving company, to avoid damage to your belongings.
Familiarize Yourself with Possible Hidden Fees
Your moving costs will depend on the origin and destination of your move. An apartment in a building with no elevator will likely increase the price. Any place not easily accessible to the movers will cost you extra. Moreover, an interstate move is going to cost more than a local one. To avoid any surprises at your new home, inform your representative of all aspects of your relocation prior to the move date. Additionally, recognize the extra fees which you should not pay for. Some fraudulent companies will add costs for services that they do not actually provide you with.
I can report problems to movers near me
Problems can occur with even the most reliable moving companies. Things can break or be damaged during the move. Reputable companies have insurance which covers the cost of any damage done to your belongings, so it is important to report any such damage. Companies are required to allow you nine months to make a claim. Once all the boxes are delivered to your house, open them and examine your belongings carefully.
Don't Give Up!
While it may seem like an impossible and demanding task, finding reputable movers near you is easier than it looks. It's all about looking in the right place. Use our advice and we are sure you will have a positive experience that will not cost you a fortune.