Moving can be emotionally and physically demanding. Finding reliable movers Las Vegas can be of great help. The move requires a lot of time and commitment, and having professionals to rely on is a good way to take some pressure away. However, as much as movers are helpful, sometimes they can do things in a certain way that might not be to your liking. Starting an argument with movers is easy, but not always the smartest move. With an argument, you will be only creating unnecessary tension between you and movers. For this reason, you should always try to avoid arguing with movers as that isn't a solution you seek. There are ways to point out a mistake or to solve a problem, without heated actions and rude words. 
The best way to avoid arguing with movers is to know your rights
When you need relocation services Las Vegas, you will try to find the right movers. To seal the deal with movers, you will need to sign a moving contract. In this moving contract, you can find what your rights are and what you can expect from movers. For this reason, before you agree with the terms of the moving company, you should read the contract carefully and see if everything is acceptable. Don't sign something that looks shady. It's better to look for another moving company than to get inadequate services. 
To avoid unnecessary arguments, you should also know things you should not ask your movers to do. You can find all the details in your moving contract. You should not ask movers to:
Move forbidden items

 

Disassemble furniture

 

Pack more than agreed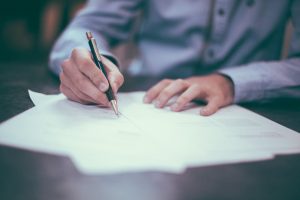 You should pack your items yourself
People usually hire movers to speed up the moving process and to pack their items for them. However, as packing is only a job to movers, they might sometimes not treat some items as precious as you would. For this reason, if you don't want to pack all items by yourself, you can pack the ones most important to you. It's better if you do the process of moving fragile plants as you know what's best for them. 
Most arguing happens because of damage to walls, floors, or items. To prevent this, you can prepare your home before movers arrive. You should clear the exit way from any chairs, tables, and other potentials obstacles. Additionally, you can measure your furniture and doors to see if they can go through. 
Communicate with your movers
Communication is the only way to avoid arguing with movers. If you are not sure what you should do or not, you can always ask your movers for advice. You can ask them in advance if there is something you need to do or prepare. When movers arrive, you should let them do their job as they are professionals. Don't try to interfere with their work, or to tell them how to do their job. However, if you notice that movers are making mistake after mistake, you should step up and solve the problem politely.