Are you an IT specialist or are you aspiring to become one? IT experts are usually paid around $81,000 annually. You would need at least a bachelor's degree in computer science in order to find employment. However, if you want a higher salary, then pursue a master's degree. In addition to this, the city of your employment is important as well. For this reason, here are some of the best Nevada cities for IT experts. Make sure to hire moving companies Henderson NV for your relocation as one IT expert deserves the best service.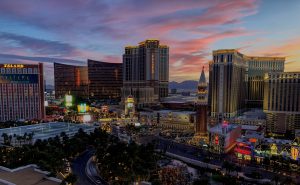 Incline Village
The first place on the list is Incline Village. It is a census-designated place in Nevada. More than 8,777 people live in this small town. It is located on the north shore of Lake Tahoe, perfect for people who enjoy outdoor activities. However, there is a more important reason why this town is on the list, and it is because of its nickname. This town is known as a haven for business. Many companies either register shell corporations or move their business to this town in order to avoid paying California taxes. You can do it as well by hiring LV movers. As for living in this town, here are a couple of important information. 
The median income is around $78,375

 

Men have a median income of $55,693 while women have $47,993 on the average

 

The median price for a house is $1,300,000 while for one apartment is $335,000

 
Best Nevada cities for IT experts – Reno
Reno is another great Nevada city for IT experts located 22 miles from Lake Tahoe. Just as Incline Village, Reno also has a nickname, "The Biggest Little City in the World" due to many casinos and tourism. This city forms the Truckee Meadows, an area known for large-scale investments Amazon, Tesla, Panasonic, Microsoft, Apple, and Google. Therefore, it has become a new major technology hub in the country. In addition to this, Reno makes the Reno-Sparks metropolitan area which is the second most populous in Nevada after Las Vegas-Henderson naturally. Now onto the numbers. 
Population – 225,221 people

 

Median Household Income – $54,916

 

If you plan to rent, median rent – $967

 

Median Home Value – $299,700

 
Las Vegas as the last city on the list
The list of best Nevada cities for IT experts would not be complete without Las Vegas on it. It is one of the most popular cities in the United States. In addition to this, Las Vegas is a financial, commercial, and cultural center for Nevada. For this reason, there are plenty of job opportunities for IT specialists. As for life in Los Angeles, the median income is around $53,000 and the median age was 34 years. It is difficult to talk about median house prices as they depend on the location in the city. Interestingly enough, Las Vegas has both the highest rate of marriage and divorce and for the same reason. It is easy to get married in Las Vegas and it is quite easy to file for divorce.